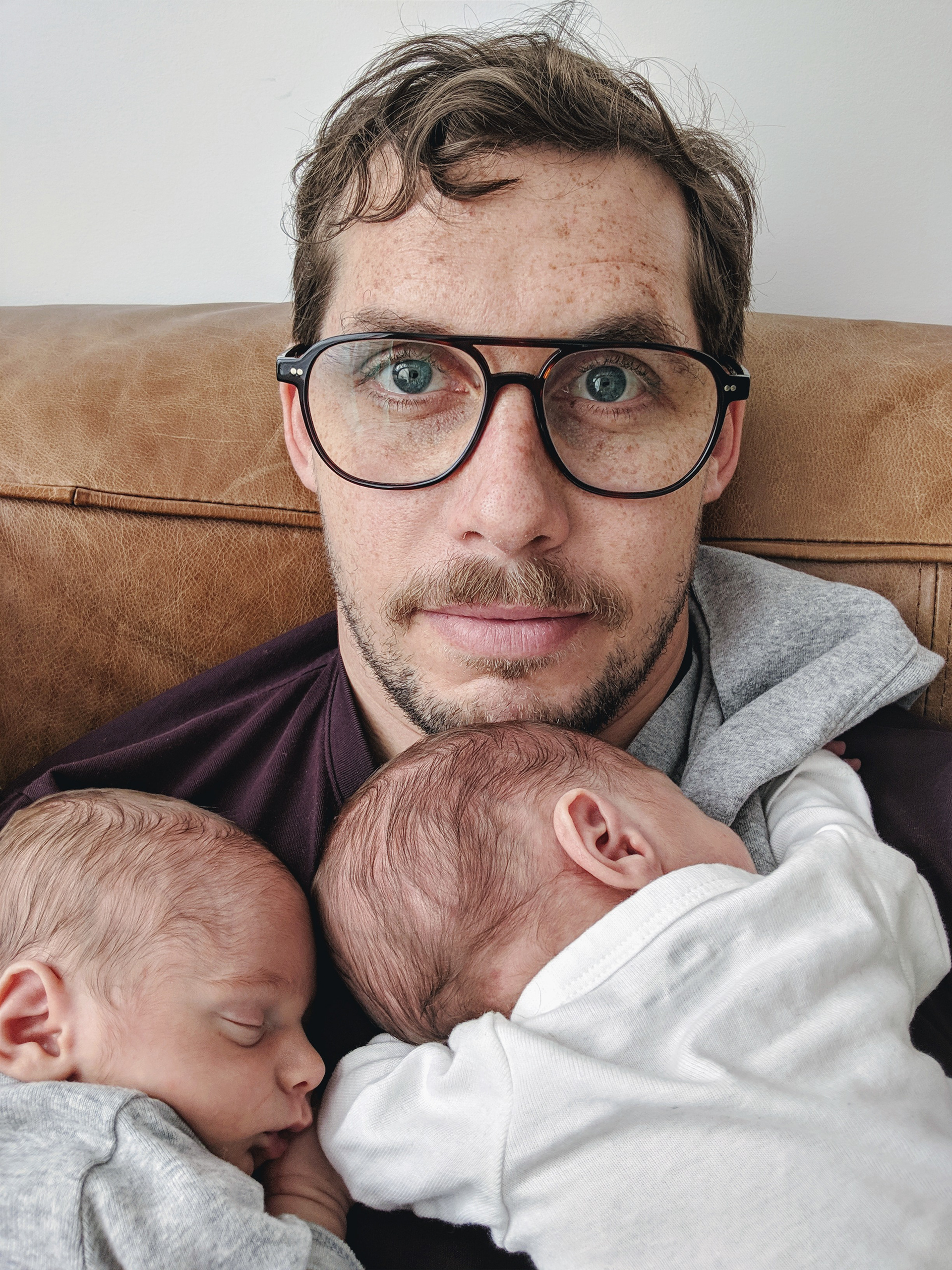 My grandfather once punched a horse in the mouth. He was a real-life cowboy from Cuba, a ranchero. He kept it up well into his 80's. He was passionate, devoted, disciplined and loved what he did for a living. He was my role model and it's because of him that I followed my own passion with so much devotion and dedication. 
My name's Alexis Budejen. I'm a husband, a father to twin boys, an award-winning senior art director, a teacher, team player, zine maker/collector, Simpsons fan, and dog owner. I enjoy working across all mediums, both offline and online. Throughout my career I've had the opportunity of working with various brands such as Allstate Insurance, Oreo's, Kellogg's, Nestlé, NFL, Papa John's Pizza, Quaker State Motor Oil, Mini Cooper, 7-Eleven, Gain Laundry Detergent and other P&G brands just to name a few. I've been fortunate enough to work with some great people which has led to us winning multiple awards across multiple projects and mediums. On top of working at some of the best agencies I've also decided to mentor young creatives at Miami Ad School as an adjunct professor. 
When not working I enjoy hanging out with my family and dogs, drawing, traveling, reading books, watching horror movies and cartoons, creating zines and trying to figure out how the universe works. 
Thanks for taking the time to check out my work. 
Agencies I've worked with:


• 360i (New York, NY)
• gyro: (New York, NY)
• Grey Group / Wing (New York, NY)
• McCann (New York, NY)
• Leo Burnett / Lapiz (Chicago, IL)
• Publicis Sapient (Miami, FL)

Awards & Honors: 




• 2016 Cannes Lions


   Gold Outdoor Campaign
   3x Shortlist Outdoor
   2x Shortlist Print


• 2016 El Ojo


   Gold Print
   Silver Print
   Silver Outdoor
   Bronze Print


• 2016 WPPED Cream 


   Silver Print


• 2016 USH Idea Awards


   Silver Print
   Bronze Print
   Bronze Craft


• 2015 Cannes Lions


   Bronze Media
   Shortlist Innovation


• 2015 Clio Awards


   Silver Direct Media


• 2015 Webby Awards


   Nominee Social Sports
   Honoree Social Events


• 2015 FIAP


   The Cup (Best in Show)
   Gold Media Innovation
   Bronze Promo & Activation
   Bronze Film


• 2015 Epica


   Bronze Online Campaign


• 2015 El Sol


   Silver Integrated
   Shortlist Media
   Shortlist Film


• 2015 El Ojo


   Silver Sports Digital
   Silver Sports Campaign
   Bronze Mobile Content
   Shortlist Film
   Shortlist Direct


• 2015 Kinsale Sharks Awards


   Bronze Film


• 2015 USH Idea Awards


   Silver Promo & Activation


• 2015 New York Festivals 


   Finalist Cyber


• 2015 Wave Festival


   Bronze Cyber Social


• 2015 Mosaic Awards


   Digital Grand Prix


• 2015 ANA Multicultural


   Hispanic Grand Prix


• 2014 Kinsale Shark Awards


   Bronze Ambient


• 2014 Wave Festival


   Bronze


• 2014 El Sol


   Shortlist


• 2014 USH Idea Awards


   Shortlist


• 2014 Radio Mercury Awards


   Shortlist Radio Campaign


• 2013 El Ojo


   Shortlist Print


• 2013 FIAP


   Shortlist Print


• 2011 Cannes Future Lions


   Shortlist 


• 2010 Communication Arts


   Typography Annual